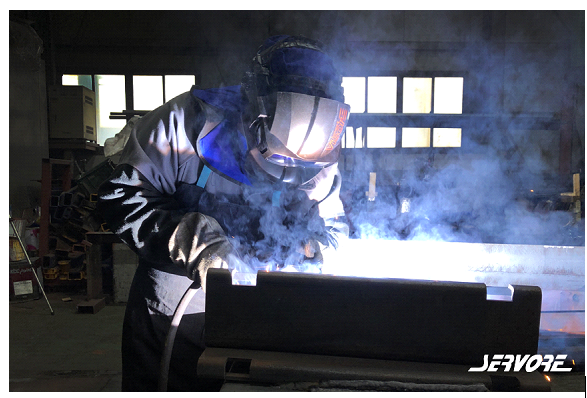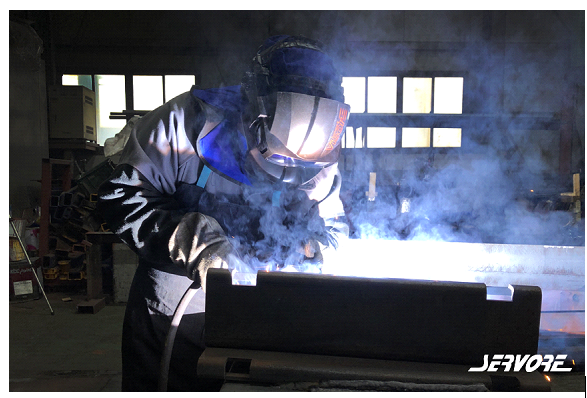 SERVORE Inc., specialized in manufacturing protective welding equipment to ensure the safety of welders, carries out steps from R&D to production under the motto of 'Auto of safety equipment'. Now, they are attracting attention for excellent-quality products with innovative designs.
SERVORE has been recognized for its technological prowess for several years, receiving the Minister's Citation at the '2018 Material and Components-Ppuri Industrial Week' collaboratively hosted by the Korea Institute of Industrial Technology (KITECH), Korea Institute for Advancement of Technology (KIAT), Korea Institute for Industrial Economics and Trade (KEIT), Korea Trade-Investment Promotion Agency (KOTRA), Korea High-Tech Industrial Technology Investment Association (KITIA), and Korea International Exhibition Center (KINTEX). In particular, SERVORE's Arcshield-2 won the Grand Prize at 21st KOSHA(Korea Occupational Safety and Health Agency)'s PPE(Personal Protective Equipment) Competition– it is an event to enhance the safety of industrial workers by discovering excellent safety products – after being recognized as high-safety and innovative protective gear.
SERVORE's 'Arcshield-2' was recognized not only in South Korea but also globally. They listened to welders' wants and needs carefully and developed a product with excellent quality through trial and error. The existing Arcshield was made with binocular lenses that obstructed the welders' vision and as it could not be worn over glasses, a prescription lens had to be used separately. However, making an auto-darkening welding goggle mask 'Arcshield-2' with more space inside, enabled welders to wear it over glasses. It is lighter in weight and volume by more than 50% compared to existing welding helmet, making it convenient for pipe welding, automobile and ship remodeling, and welding quality inspection.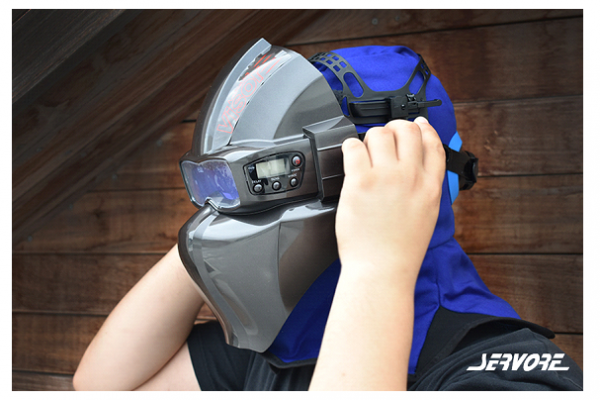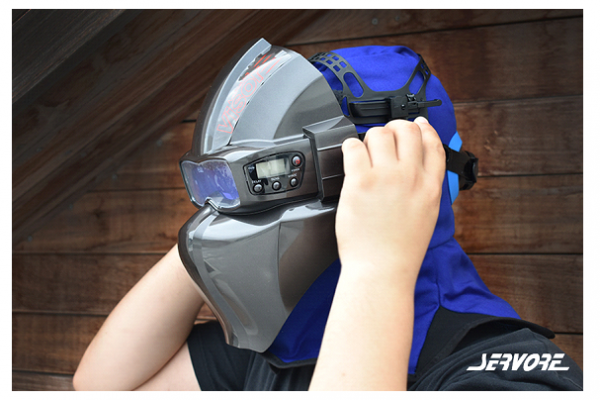 In 2020, the Arcshield-2 Visor was released, which was developed to allow for the lifting of the shield in an interior space by replacing the existing goggle band with a helmet-type headband. Arcshield-2 Visor is a helmet-type 3 in 1 welding protection face shield. It combines auto-darkening welding goggle with a shield for spatter protection. Welders can choose from three different combinations: just goggles, goggles + shield, or goggles + shield + headgear. The silicone skirt wraps around the face and eyes to protect the eyes from being injured and makes it possible to see dark welding areas due to a backlight. Air vents and anti-fog lenses solved fogging issues caused by the skirt, and it enables welders to use them for long-time use without any inconvenience.
In order to solve the interference caused by rotation due to the silicone skirt, the product has been upgraded with a smart bracket, enabling the visor to be lifted slightly forward and raised or lowered easily. Besides, the upper part of the face shield is designed to be short, allowing welders to use it with a safety helmet; a bracket for the helmet is also provided, so they can easily hang the Arcshield on the safety helmet.
"We will continue to introduce proven and safe products for the welders' safety at work. And we will also step forward to become a global brand by pioneering the overseas markets." a SERVORE official said.
For more details, visit the official website (http://www.servore.com).
Media Contact
Company Name: SERVORE CO.,LTD
Contact Person: Mr. Jeong Min, Seo
Email: Send Email
Phone: +82-31-684-6952
Country: South Korea
Website: www.servore.com


Read More:South Korea's SERVORE, with Its Product 'Arcshield-2', Planning Expansion