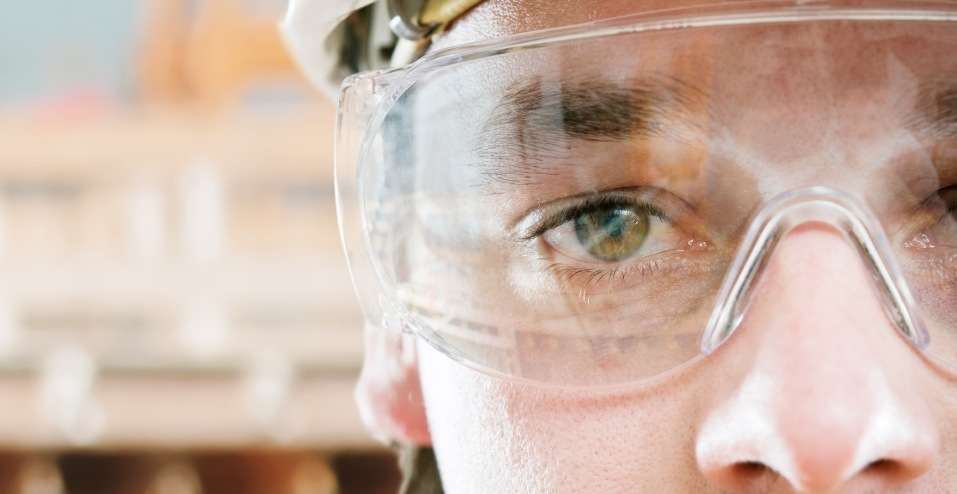 In the landscaping field, there are a number of potential hazards for eyes from flying objects to sprayed chemicals, which is why it is crucial to wear the proper protection.
According to the U.S. Bureau of Labor Statistics more than 20,000 workplace eye injuries occur each year and they often require more than one work day to recover. The Occupational Safety and Health Administration (OSHA) estimates that eye injuries cost more than $300 million per year is lost production time, medical expenses and worker compensation.
Eye protection is commonly overlooked as part of worker's personal protective equipment and 42 percent of those surveyed by the Bureau of Labor Statistics said that eye protection was the most challenging PPE category.
Paul Miller, a 33-year-old landscaper, once neglected to wear his safety goggles while edging a sidewalk and had a one-inch rock strike him in the right eye.
"I thought my eye was gone and started rubbing it," Miller told the American Academy of Ophthalmology. "I realized it was still there, but my vision started getting cloudy. I looked in the mirror and saw my eye filling up with blood."
The rock had compressed Miller's eye and ruptured the blood vessels in his iris, causing a hyphema. This kind of injury can result in vision loss, glaucoma, cataracts or retinal detachment.
Miller's eye doctor advised him to limit his movement to ensure proper healing and Miller was unable to work for two weeks.
"He was at risk of injuring the eye or causing it to bleed again, so he had to stay very still," said Dr. Rebecca Taylor. "If his eye bled again, he would have been at huge risk for glaucoma and most likely would have needed surgery in the operating room."
In order to protect yourself and your crews from dangerous eye injuries make sure that they have safety glasses that protect against certain workplace hazards, are comfortable to wear, and fit properly.
The eyewear needs to be durable and provide unrestricted vision and movement. Personal prescription-corrective lens do not count as safety glasses. Eye protection that incorporates the prescription or fits over the glasses should be worn.
"If a tool has an 'on' switch, the safety glasses need to go on first," Dr. Taylor said.


Read More:Safety watch: Safety glasses need to part of PPE routine